Doing organic search engine optimization alone will only get you so far. Attracting new patients can be a challenge for dentists, but you can boost your chances by investing in PPC advertising.
Pay-per-click marketing is a type of advertising where you pay each time one of your ads results in a click. Rather than securing organic visits to your site, this strategy will have you purchasing the traffic. Compare this to other online advertising models such as impressions, where you pay for each exposure.
Some forms of PPC are more popular than others, with search engine advertising like that offered by Google Ads being the most utilized.
A PPC campaign is an excellent way to market your company but requires a solid strategy and expertise in how online advertising works. This article provides tips on using your PPC ads in the best way possible and getting the most out of your investment.
Embrace What Makes Your Dental Practice Unique
When setting up a pay-per-click campaign, a common mistake is overlooking the importance of identifying a company's unique selling proposition. To advertise your dental office, you need to attract more patients. But how can you do that? By figuring out what makes your practice stand out.
As different practices offer similar services, yours need to have distinguishing features. What value do you provide to your customers? What helps you shine brighter than your competitors? Your PPC ads and messaging should reflect these benefits.
This is a list of some key selling propositions Adit has identified for some of our dental clients:
Hundreds of positive reviews
Appointments available on evenings and weekends
Self-pay patients are welcome
Same-day appointment availability
Se Habla Español
Save 20% on the first monthly membership premium when subscribing
$99 new patient offers
Implement Organization of Your PPC Ad Accounts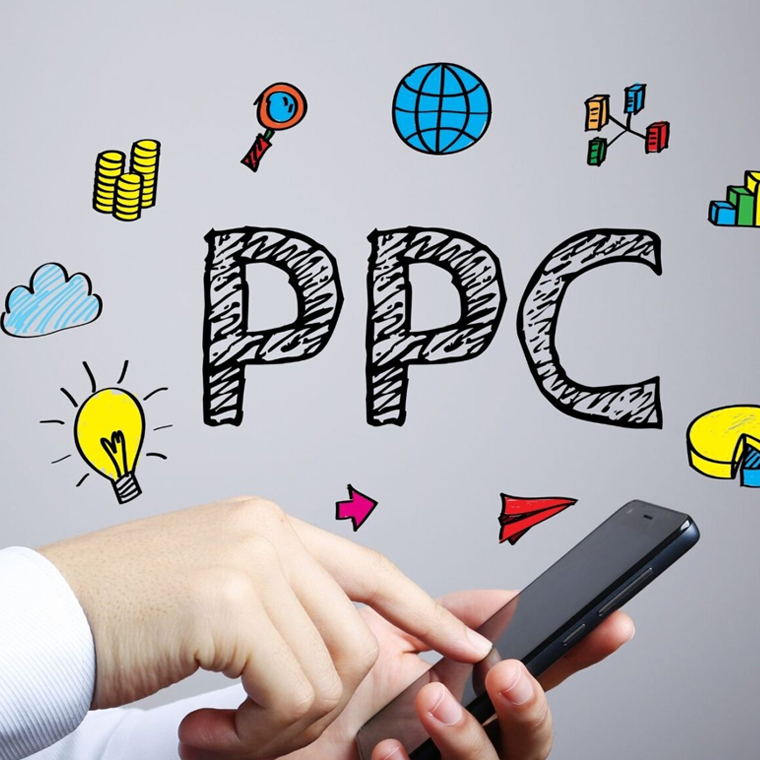 Running a campaign that is well-organized and planned out is crucial to its success. Not only do you save on time-management efforts, but the tracking and metrics reporting will be more accurate. It also lowers how much you are spending on cost-per-click bidding by reducing your risk when running high-reward campaign testing.
Not sure where to start when it comes to organizing your ad accounts? Here are the four areas to focus on:
One of the best things you can do to make your PPC advertising more effortless and efficient is to separate search-based campaigns from display-only campaigns.
Search partners are sites within Google's search network that will also display ads and product listings. These are important to keep track of since they increase the reach of your PPC campaign by listing your ad on websites that are part of Google's domain and not.
You will need to experiment with different methods to see which works for you. Then, launch a new PPC campaign that utilizes this feature, but be sure to compare the results you get between these search networks to determine if it's beneficial for your dental marketing strategy.
Test different campaigns on desktop browsers, mobile browsers, and tablet devices to figure out which performs the best so that you can adjust your campaigns appropriately.
Automated bidding strategies help reduce management time in Google Ads and often yield the best possible marketing results. Setting up your account and campaigns for this algorithm to optimize them automatically may be a bit of work, but it will save you time in the long run. When you're just starting out with Google Ads, Enhanced Bidding (eCPC) is the best strategy. Enhanced bidding will use machine learning to automatically adjust your bids for keywords with the most potential for a conversion.
PPC for Dentists Requires Targeted Keywording
We've talked about keyword research a lot in this post. Let us start with the most essential keyword tips:
Test your keywords in a targeted geographic area (location-based)
Explore localized key phrases in your niche (localized niche)
Location-based Keywording Strategy
Growing numbers of people are turning to location-based searches in Google. When it comes to finding a dentist, New York City residents might want to search for "dentist" using the following keywords: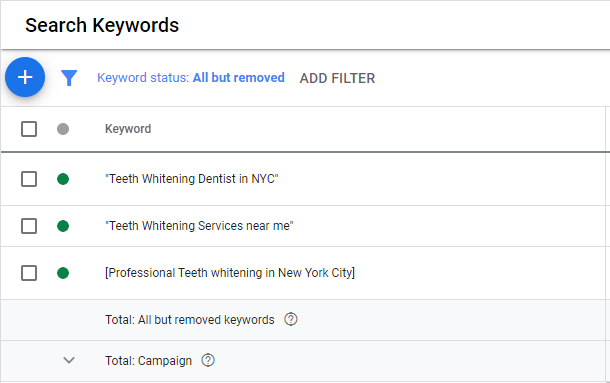 Dentist in NYC
New York City dentist
Dentist near me
Prioritize running PPC campaigns for these general keywords, which correlate to different locations.
Localized Niche Keywording
Keyword phrases that are more specific than location-based ones don't receive the same amount of search volume. However, your PPC ad could still benefit from niche-specific keywords in a number of ways, including:
Competition is lessened
You'll pay less for each click
For high-value services, you may get a better ROI

Niche keywords examples could include:

Teeth Whitening Dentist in NYC
Professional Teeth whitening in New York City
Teeth Whitening Services near me

Additional keyword tips to consider:

Make sure your keywords are organized into different ad groups/categories so they work across other ads.
Target your audience and eliminate irrelevant terms by identifying negative keywords.
Maximize PPC Character Limits with Ad Extensions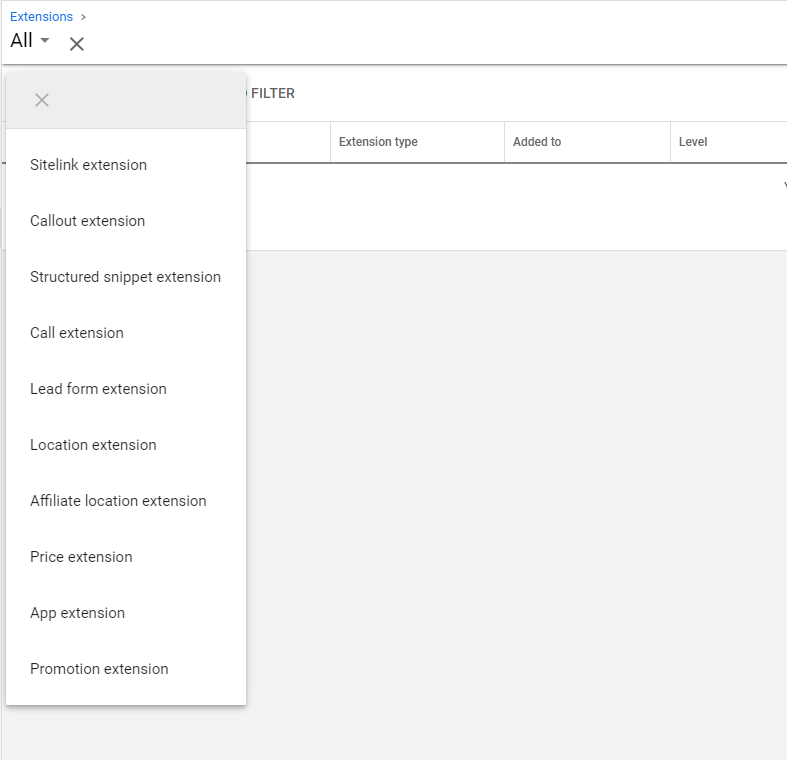 PPC advertisements have a character limit. The copywriting skills needed to market products and services have changed since the advent of social media. Marketers now need to write more concisely and interestingly than was required previously. One helpful feature of Google is its extension to ads.
Google gives advertisers the option of extending their ads with additional information to help buyers make a decision.
Some of these extension options include:
Phone numbers
Google Map linked address
Page links below your ad
Displayed reviews rating on Google
Special deals and promotional callouts
Save on PPC Costs with Phone Calls
Every time someone clicks on one of your ads, you have to pay for it. Phone calls are free and can be a great way to reach customers looking for your dental services.
While most sources recommend driving traffic to your company's website, linking your business's phone number or social media page in the ad will also help improve your ROI.
If you want it to make it easy for potential new patients to pick up the phone and call you directly, here are some tips:

Ensure your phone number is on all of your ads. We recommend that you only run your Call Extensions when your office is open. You should only direct customers to call back if they can talk to someone at that time. This could lead them to go back and click on your ad, which costs you money. Or, they go back to browsing for other dental offices instead.

A call tracking program that enables tracking the origin of a phone call through linking it to an Adwords campaign is necessary. You can also utilize the free Google Forward number feature (available in most countries) and track when someone reaches your website through your PPC ad.
Keep in mind that Adit provides centralized communication, monitoring, and content development all in one place. So reach out and schedule a free demo and learn more about how we can help you create a successful dental PPC ad campaign!
Increase Conversions on Landing Pages
Create a single landing page for each advertisement. The purpose of advertising is to get someone to choose your service and book a dental appointment. But that's not all. You need the conversion as well.
Bringing new patients to your practice can be challenging. Customers might call you, fill out an online form, or schedule a consultation, but whichever method of contact they use should simplify the conversion process.
You definitely want to avoid your visitor thinking the following:
They are not on the page they intended to be on and are trying to go back.
Your ad was misleading
You are not a professional dental practitioner
Make sure your transition from an ad to a landing page is seamless for a better customer experience.
If you're advertising dental implants, lead users to a page that describes the products and services you offer for this type of procedure. Then, to entice people to book an appointment, your landing page should include more information about the offer and how to take advantage of it.
PPC Ads Require Constant Assessment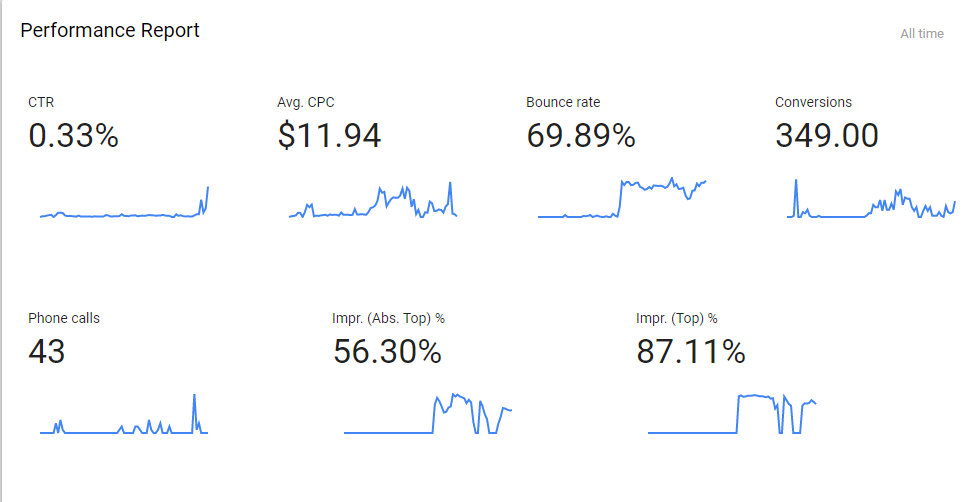 Testing is crucial to crafting an effective strategy for PPC dental ads. To help your online advertising be as successful as possible, it's important to identify what you want to accomplish with your ads, track results, and adjust accordingly.
It would be best if you were tracking:
Click-through rate
CPC (cost per click)
Number of form submissions received
How many phone calls the ad generated
Your current keyword ranking for your PPC ads
It takes a lot of effort to assess and analyze. But this is necessary, so your PPC efforts are paying off like you want them to.
Avoid Ineffective Dental PPC Campaigns
PPC for dentists isn't something you can set up and then forget about. If you can't dedicate yourself to the work of marketing your business, partner with Adit. We have the market expertise and digital marketing tools you need to run effective PPC campaigns that produce results.
Adit specializes in PPC marketing for dentists. We have helped our dental clients boost their practices with results-driven PPC ads. Our experienced team of digital marketers' utilizes strategies designed to attract patients who are best suited for your practice, all while keeping ad costs minimal and your ROI high.
Learn More About Adit's Patient Booking Guarantee
Are you worried about the cost of hiring a professional marketing firm? We understand! Adit offers a Patient Booking Guarantee where you don't have to pay a dime until you no longer break even on your investment.
Request your free demonstration today to learn more about this guarantee and the comprehensive digital marketing strategies and tools we offer!