Despite over 156 million Americans having dental care through an employer or the health insurance exchange, another 76 million are living without this coverage despite having a healthcare policy. This is in addition to federal and state health programs providing limited dental care benefits to children and virtually none for adults.
This challenge presents an opportunity for dental practices to increase their patient base and boost revenue by billing qualifying dental procedures to medical policies instead. Doing so not only helps patients access care to resolve complex oral health issues but also does so cost-effectively while preserving what dental benefits they might have.
How Dental Work Falls Under the Umbrella of Medical Care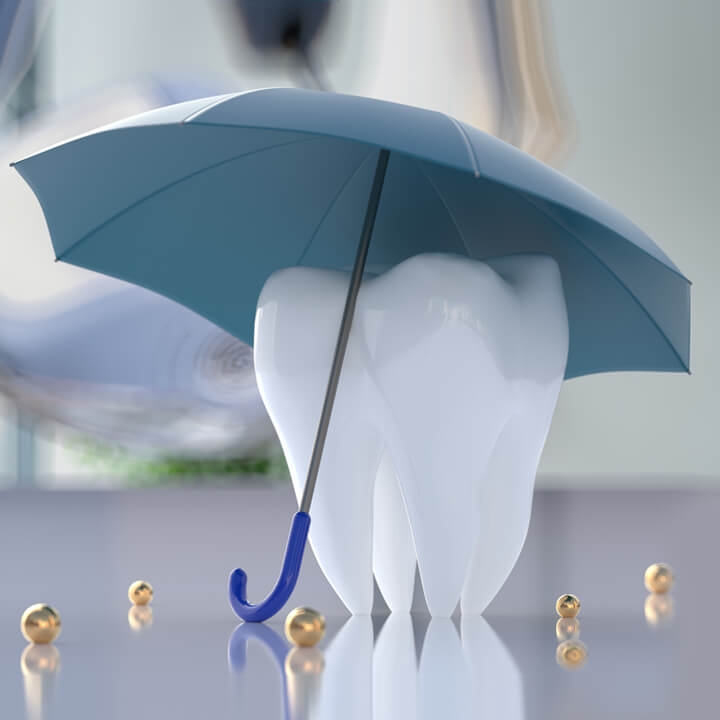 Most patients would assume that any care they receive at a dental practice couldn't be claimed as a medical procedure. As a dental provider, you know this isn't the case, as do insurers and government medical programs. This is why it's vital that medically-related procedures, not dental, should be billed accordingly.
While it's true that medical cross-coding can be a complex process for untrained billing staff, ultimately, you can increase business in your practice and enhance a patient's dental outcomes. If you want to increase the scope of oral healthcare you offer, consider investing in a practice management platform that can support both medical and dental coding and claims processing.
How to Determine if Medical or Dental Insurance Should Pay
Despite the broad range of plans and benefits that dental policies offer, they all have one goal in common: to cover costs related to resolving wear and tear that affect teeth, including bite-related issues. This typically includes non-emergent care such as annual x-rays, cleanings, fillings, bridges, and crowns. Even some orthodontic services fall under this umbrella.
However, there are situations where procedures fall under medically-necessary treatment more so than pure dental care. In these cases, a patient's medical plan may be best if treatment qualifies under coverage rules.
Confused yet? Don't be! Let's take a look at what qualifies as a medical procedure versus dental care.
The care your dental practice provides treats a medical condition. Regular health insurance should pay for procedures treating conditions that have a medical diagnosis. This includes costs related to any evaluations and diagnostics your team conducts to reach this diagnosis and related surgeries to support and/or treat the condition.
Dental procedures billed to general health insurance must be medically necessary. Another requirement is a performed procedure or treatment is medically required. A good example is if a patient suffers from an immuno-deficiency disorder that requires emergency oral surgery to remove an impacted tooth responsible for a serious infection. This would require modification of how you perform the procedure, and related charges would fall under your patient's medical insurance.
Any procedure you plan to bill medically must have a corresponding medical code. Proper coding is essential if medical insurers are going to reimburse your practice for dental service claims. Whether you bill Medicare or your patient has an employee-based group plan, ensuring your claim information is accurate and has the required codes is a must.
Medically Billable Dental Procedures Categories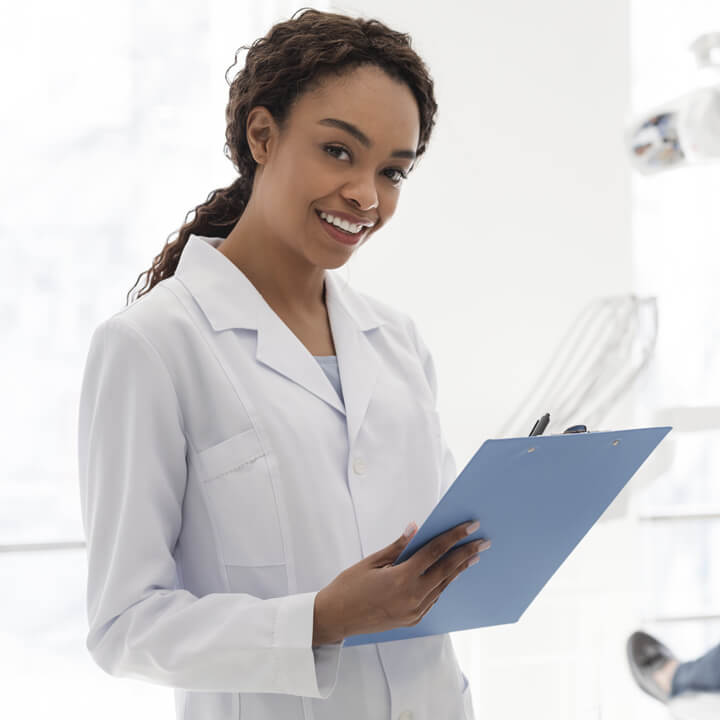 When billing a dental procedure as a medical claim, determine if it falls under one of the four following categories:
Diagnostic Procedures
Dental procedures that diagnose a medical condition fall under this category and can include consults, exams, stents, bacterial testing, medical imaging, and tests that determine a pain source. For example, you might have a patient undergo bitewing x-rays to locate an impacted tooth that is the cause of infection. However, x-rays performed as part of an annual wellness exam wouldn't qualify in this category.
Traumatic Dental Injury Treatments
Patients that suffer a traumatic dental injury might have their treatment covered by a medical plan. It's important to remember that the circumstances leading up to the injury could mean a different insurance provider must receive the claim. If a patient suffers significant tooth damage in a car accident, their medical coverage wouldn't be appropriate for billing. Instead, their car insurer would be responsible.
Surgical Procedures
Many dental surgeries can be submitted to medical insurance for reimbursement through preventative procedures that may require a physician's referral first.
Medically necessary oral surgery could include extractions of impacted teeth, removal of teeth for medical reasons, and surgical tooth removal in lieu of an organ transplant or radiation. Dental implant placement and tissue biopsies are usually in this covered category.
Non-Surgical Treatments
Non-surgical procedures that treat a medical condition unrelated to traumatic injuries are also billable to medical insurance. Treatment in this category includes emergency situations requiring care, such as abscess drainage, equipment for treating sleep apnea, infection treatment, and more.
As you can see, the underlying standard for qualifying dental care is its relation to a medical diagnosis and the necessity for treatment.
Medical Claim Submission Tips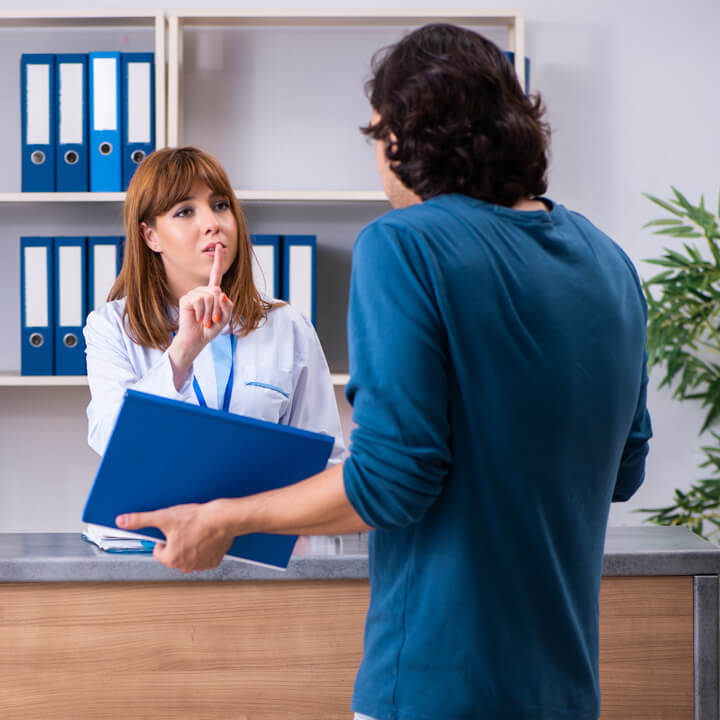 Medically billing dental procedures requires close attention to detail regardless if you are submitting a claim electronically or manually. The forms required by an insurer won't always have clear guidance on how to make a claim for reimbursement. However, your patient's explanation of benefits (EOB) should give you a clear picture of their available coverage.
When determining if a dental procedure meets the carrier's standards for medical necessity, don't neglect your billing department's responsibility to use the correct dental-medical cross coding.
Anytime your office submits a medical claim for a dental procedure, make sure the following best practices are followed:
Be clear about why your dental team provided medical treatment.
Identify the provided treatment by using the correct ICD-10 and CPT codes.
Clearly state the reason the medical treatment was provided.
When billing Medicare, use the CMS-1500 claim form.
If your billing team isn't already familiar with CPT and ICD-10 codes used in medical billing, it's essential they receive adequate training. It's also recommended that your practice management's billing software have these codes already pre-programmed within its billing features. This will ensure fewer errors occur since coding is typically more intuitive on these platforms.
Adit Billing Can Help Your Team Maximize Patient Care
Knowing that your dental team will go the extra mile to ensure patients get the most out of their coverage will attract new prospects and keep existing patients returning for care. This effort also taps into an additional revenue stream that can give your bottom line a boost and an edge over other dental clinics in your area.
Adit's practice management software assists your team in processing medical insurance benefits with automated billing features and intuitive procedure coding. Combined with our 15+ tech-forward digital management tools, your dental practice can reach a new level of efficiency and profitability. Our innovative features and integrations eliminate frustrating workflow bottlenecks and create patient-focused processes.
Contact our team today to learn more about our advanced billing module Adit Pay, and see our platform in action with a .