When it comes to overhead costs of running a dental practice, marketing expenses can take a significant bite into your bottom line. Fortunately, there are many free advertising sites for dentists to use to rank their company high on Google searches and drive traffic to their websites.
No matter how big or small your advertising budget is, free marketing opportunities should never be missed. It's a wise business practice and will help your brand visibility continue to scale up.
Recommended Free Business Advertising Sites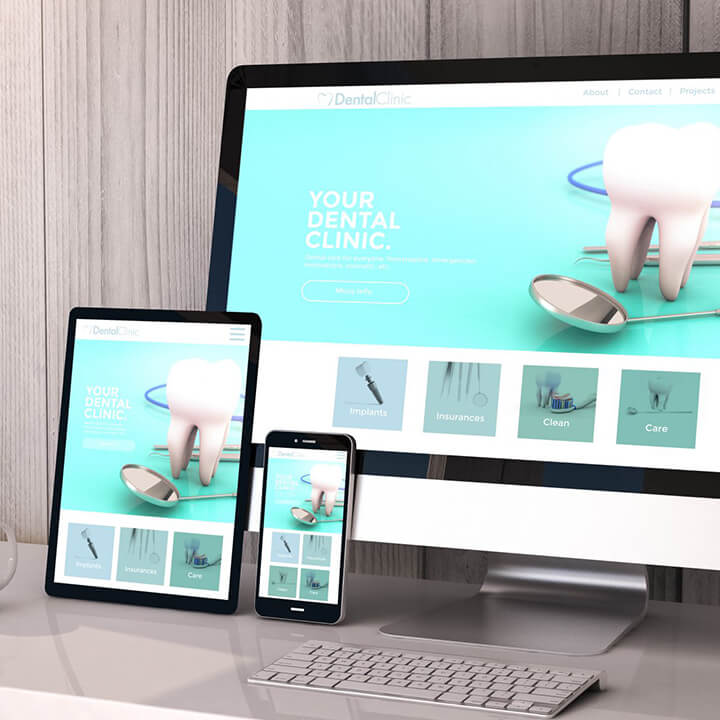 You need to rank your dental practice, and this requires listing your company everywhere possible to improve your brand positioning online. Failing to do this means your office won't be in front of prospects when looking for your services. Since most patients go online to find a provider, this can be a devastating loss of revenue.
One of the challenges though of listing on free advertising sites is knowing where to find them! Fortunately, we've compiled an extensive list for you!
If you haven't done so already, you should have a Google My Business listing for your company. This is platform is at the top of our list of free online advertising sites. This is the primary place that patients and prospects rely on when researching dental providers. With unique features like service categories, Questions and Answers, and multiple mini-post options, it's easy to see why GMB is a popular resource for free advertising.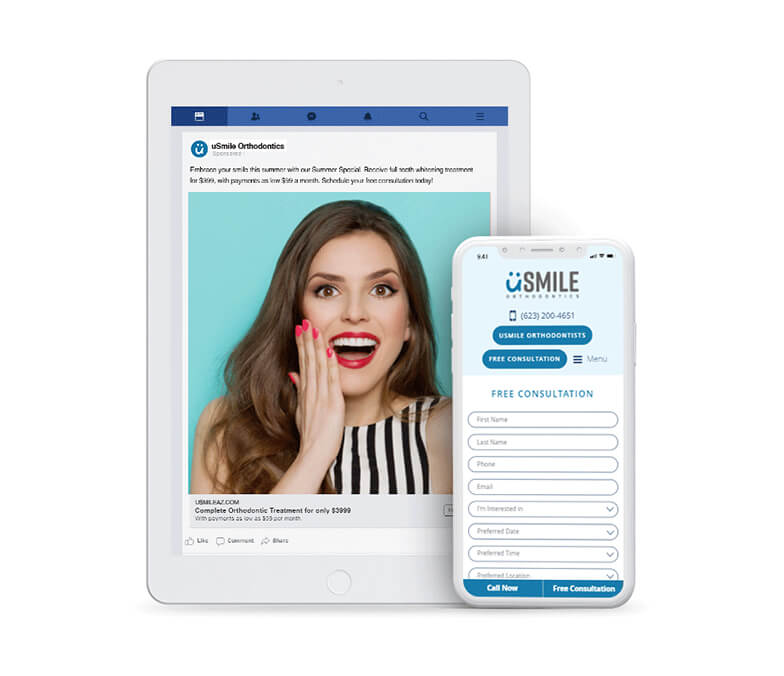 Facebook, and the many other social media platforms available, are another free advertising site that can help boost brand awareness, market your dental services, and save you tons on advertising dollars! In addition, you can create a company profile page that uses SEO-optimized content to help rank higher on search engine results pages (SERPs).
Facebook Marketplace is another important feature of this social media platform because you can post free classified ads for your dental business and target specific demographics.
While not nearly as popular as Google, Bing is still made our list of best free advertising sites. Much like its competitors, it offers review features and a quick snapshot of your dental company for current and potential patients to find important details like hours of operation and directions. It's also free to use and can increase your brand's visibility online.
Listing your dental office on the free review platform Yelp is essential so you can build your practice's reputation quickly. The review interface is easy to use, so make sure you encourage your patients to leave feedback here after every visit!
Despite the challenges this popular search engine has faced over the years, it still has over 1 billion users a month relying on its services! Plus, this platform offers free business listings that will share important contact and location details with potential clients.
As a dental provider, it's also essential to list your company on free business advertising sites that connect patients with care. This site sees millions of visitors searching for dentists in their area, so make sure to claim your free profile and update it with SEO-optimized content.
If you want free advertising sites that can improve conversion rates, Healthgrades is the perfect site for you to list your dental company. This site is a must for healthcare providers because of its convenient scheduling features and review system.
Believe it or not, there are free advertising sites dedicated to the dental industry. EveryDentist.com is such a directory. It shares your practice details and service options, so potential patients get your most up-to-date information.
Free online advertising sites that are directly devoted to dental professionals are ideal for dentists. Geo Dentist is a U.S.-based directory site with limited traffic, it is still one more place for Google search spiders to crawl your information and boost your ranking.
This site is for you if you operate a dental clinic that provides patients with little or no insurance coverage care. Your profile can give a brief description of your company, the services you offer, hours of operation, and even a Google Maps feature so patients can get directions to your location.
The mission of eHealthScores is to connect patients with high-quality care in the medical specialty they are searching for. Listing your dental company on this free advertising site is free and comes with reviews, insurance options you accept, contact information, and more!
Our free advertising sites compilation includes this directory specializing in helping dental patients find reduced or free oral healthcare services. If you are a clinic that provides discounted dental care, make sure you list your company here.
Another important directory website for small businesses, including dental offices, is Manta. This site makes it extremely easy to claim your profile in just a matter of minutes. It also has a cool integration that makes it possible to review your other business listings currently on the Internet! Free online advertising sites like this are an advertising dream for dental companies on a budget.
We all remember the Yellow Page phone directories we'd search through to find dental services. Thanks to online search technology, this service has since gone digital and provides a free business profile to companies. With millions of visitors relying on their directory to locate dental services on a local level, creating your listing here could be extremely helpful to your marketing strategy.
Much like the name implies, this is a site devoted to helping visitors find a dentist in their area. Currently, there are over 100,000 listed dental offices on this directory, so make sure to take advantage of their free profile feature so more patients can find you.
Another massive online directory that makes our list of free advertising sites is Foursquare. With tens of millions of local searches taking place by users, don't miss out on claiming your free profile. This site is beneficial in creating a community of followers with its check-in features, review sharing, and many other engaging integrations.
The BBB is often thought of as the directory of lousy business experiences, but the reality is quite the opposite. Having accreditation through this site will improve your reputation because it lets visitors know whether a company can be trusted or not. You will need to take several steps to set up your dental office profile, but it's worth the level of exposure your brand will receive once complete.
Believe it or not, patients care about how you treat your dental staff! GlassDoor is a business directory that current and former employees can share their career experience with your office on. The profile you create can also be SEO optimized so you can further advertise your practice effectively for Google search algorithms to rank you.
Maybe you don't have time to create profiles on twenty different sites, and you don't have a budget to hire a marketer to handle it.
Sites like DexKnows may be the solution you need to get your practice in front of potential patients. This free advertising provider is known as an aggregator. This means that when you complete your listing, it shares it to other partnered directory sites on your behalf, which in turn creates listings for you, too.
Just be sure your details are up-to-date and correct. You don't want mistakes in your contact information spread across multiple websites or to confuse search engines.
No matter what city, county, or state you operate your dental practice in, there is probably a local Chamber of Commerce dedicated to sharing community business information. These organizations often provide free business resources to members. Usually, they have a free local business directory you can list your company on so long as you are located in their coverage area.
Free advertising sites like CitySearch are perfect for giving your dental practice an extra online boost in visibility by sharing your information in search results by those looking for local services.
Unlike Google and Yahoo, this platform takes a more fun approach by providing users with awards, specials, and voting options for rating businesses in their communities. In addition, CitySearch tries to keep a fun and lively atmosphere for its users with voting, an award system, and special deals.
Even though this platform is focused on helping travelers find their way from point A to point B, it also offers search options for area business services they might need. For example, if a family is camping and mom wakes up with a toothache, where will they go for this dental emergency?
MapQuest makes it possible for them to find nearby dentists to help.
Much like Manta, Yext is a directory service that comes with an online listing management tool so you can ensure all of your business profiles are accurate. They charge a service fee if you want to update these details if you find something incorrect, but you can at least review for inconsistencies at no charge.
Last on our list is Local.com, a basic listing site that can help you drive more local traffic to your dental practice. It offers reviews and rating options and provides a comprehensive profile experience full of important contact information and directions to your company.
Free advertising sites like this contribute to your local ranking.
Other Free Advertising Site Ideas Your Dental Practice Needs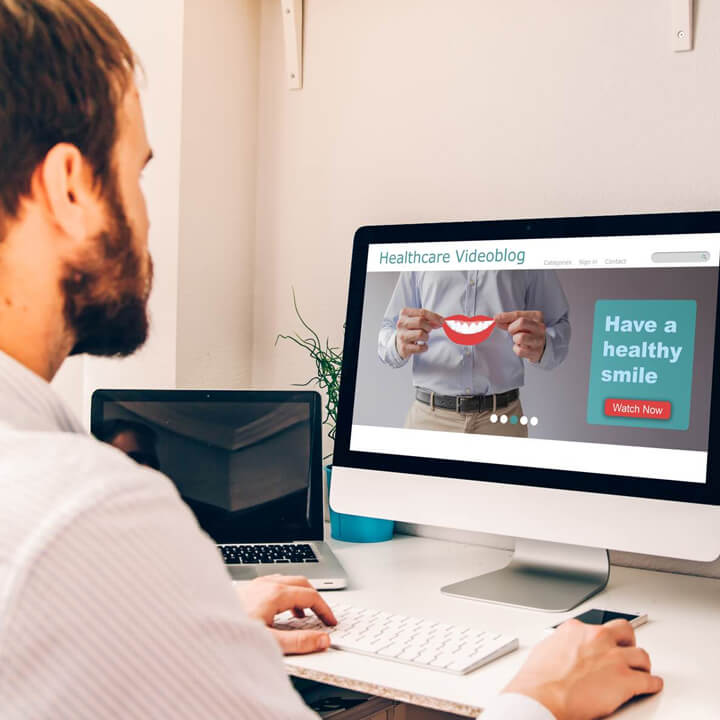 It's important to remember that there are many ways to advertise your dental practice free of charge and save on your marketing dollars. In addition to creating free business listings, you should also incorporate the following into your marketing strategy:
Blogs
Google wants its users to find high-quality content, and one way your dental practice can deliver on this expectation is to start a blog. Whether you offer general health tips about oral care or want to provide information about the newest treatments your office offers, a blog is ideal.
Social Media
You probably already have a social media profile on Facebook, Instagram, or Twitter, but did you know these are ideal places to advertise your dental company for free?
The whole purpose of social media is to share information, so by posting quality content on a free business profile, you can provide information that users will want to share. This can lead to more site traffic and even improve your community engagement.
Also, social media makes it easier to get patients the answers they need faster. Just make sure you don't violate any HIPAA policies. Prospects will prefer a dental office that is responsive and accessible, so take advantage of these features.
Content Marketing
It takes more than just content to rank on Google and other search engines. You have to market it too. This means creating quality content that is SEO optimized and provides a clear call-to-action to increase the rate prospects convert.
Sites like Quora are visited by millions of people every day looking for answers, recommendations, and more. Post answers to these questions and also incorporate your content marketing strategies to pull more traffic to your dental website.
YouTube
Pictures can indeed say a thousand words, but short videos related to your dental practice can do even more. Not only can you create a sense of familiarity with patients, but you can market your office features and available services in a more personal way.
With built-in editing tools, it's easy and free to upload short clips to YouTube in just a matter of minutes.
E-Mail and Messaging
Finally, another free way to market your dental practice is through strategic e-mail campaigns and messaging. Send prospects and current patients high-value content that incorporates keywords, CTAs, and even one-click scheduling options or links to your website in your communications.
You will indeed need them to opt-in to receiving these communications, but offering a special discount or product for signing up can quickly incentivize them. Because emails are free, you are able to send free ads that can be tailored to specific patient categories.
Save Time with Adit Dental Marketing
As you can see, there are countless free advertising sites and tools available to dental practices trying to market their services on a budget. While our compilation doesn't cover all of the available opportunities, it's a great start that can give your company the boost it needs to rank faster.
With that said, there is one significant investment you can expect to spend when listing your office on these directory sites: time.
At Adit, we know that your time is valuable, and creating profiles to advertise your company is time-consuming. In addition, every sign-up process is different and may require additional verification steps before its active. You also have to keep track of the specific guidelines for posting and advertising on these sites. Google My Business and Facebook Marketplace are especially stringent.
In addition to the initial setup, you will need to monitor all of your profiles and listings you put on a free online advertising site, update them regularly, and respond to reviews and ratings you receive on them. At the end of the day, free ad posting sites can get really expensive when considering the amount of time spent in management. This is why working with a professional dental marketing agency like Adit may be a better bang for your buck.
From review management to e-mail marketing and advertising campaigns, our team can ensure your brand is visible and edges out your competitors locally. Learn more about our services and how we can help you create a successful strategy that converts. Then, contact us today to set up a free demonstration.